I absolutely love working with old, worn out, and beat up weathered boards. Often perfect just as they are; but when their not quite perfect enough, they really only need a little bit of love to bring out their beautiful shabby-licous qualities. While working on several weathered wood projects this weekend it hit me that I've actually up-cycled a bit of a collection for my home.
Like this one; custom made to fit like a puzzle piece into a wall collage of art and mirrors.
And then there are these….
Together below for a display picture. The grey one on the far right hangs over my entry closet and says bienvenue dans notre maison (welcome to my home).
I think you see my point....I'm obsessed with weathered wood......
So anyway.......a client of mine was kind enough to bless me with a bunch of old broken down crates that had come into her possession last fall. My good friend Lora-lea and her hubby have given me weathered boards from their farm and there's plenty of that there. I've even found and of course picked through piles of old fence boards that were randomly dumped where they shouldn't have been dumped. Thank you, you bad trash dumping people!!! But really, be kind to the environment...hmmm??!!
Anyway, back to those old crate parts my client gave me. I found two end pieces that were perfect for up-cycling. This is how they looked after hosing them down in my shower. I don't go too crazy cleaning them, just remove the surface dirt really.
I rounded up some graphics......
and then I dry brushed one in white and the second one was dry brushed in white followed by aqua. If you're not sure what dry brushing is, it's pretty easy. Just dip your brush into the chosen paint; then scrape it all off and start painting with a 'dry(ish) brush'. You can go in one direction or stroke every which way you want. It all depends on the end results you're looking for. You can also put multiple layers if you want a heavy look. Generally when I'm working with old boards I go with the direction of the grain.
Here's what the white one looked like dry brushed. Kind of looks like an old coat of white paint that's worn off in the weather. I love that....
Oh yes, I forgot to mention, I carefully and safely burned the edges of the image to age it a little before decoupaging it onto the board.
For variety, the second board was given a final dry brushing of aqua. I chose a vintage french graphic from the graphics fairy and also decoupaged a small rose print beneath it. I used the wax paper transfer method to transfer the french graphic. Links to tutorials for several transfer methods, including the wax paper method can be found
here
I added bronze knobs for hooks on the bottom.
Airdrie Antique Market
. These are now SOLD.
Here are direct links to free graphics I've used here. Each of these websites offer many copy-write free graphics. Happy creating!
The rose and blue heart graphic
Vintage french company logo
The small rose print
you'll need to scroll down the page a bit for this one.
I'm linking this post up with:

Nifty Thrifty Tuesdays at: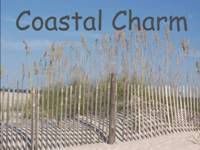 Thursdays at Beyond the Picket Fence
and also at:
http://graphicsfairy.blogspot.ca/search/label/Brag%20Monday
'brag monday'
http://www.savvysouthernstyle.net/
'wow us Wednesdays'
http://www.thestylesisters.blogspot.com/
'centerpiece Wednesdays'
http://thebrambleberrycottage.blogspot.ca/
'time travel Thursdays'
Caio!